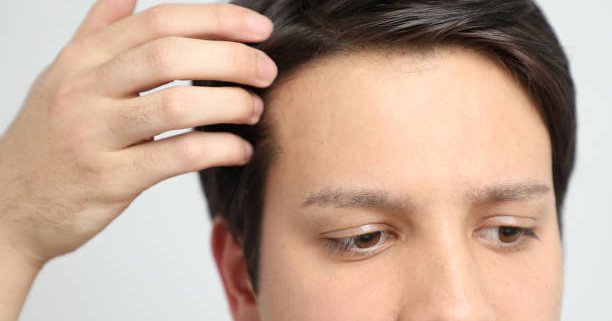 Hair loss at the crown of your head could be an embarrassing aesthetic problem for both men and women. However, with the advancement of technology, you can now correct your hair loss in the most natural-looking way possible through a crown hair transplant.
Let's learn how to prepare for your procedure, recover from it, and where you can go in Liberty, MO, for an effective hair transplant.
The Follicular Unit Extraction (FUE) Transplant Procedure
Done with the benefits of local anesthetics, this hair restoration procedure–also named FUE–takes hair follicles from the denser areas of hair growth at the sides and back of the head. Then, the hair restoration surgeon places the hair follicles into selected areas of the scalp, mimicking the natural hair growth pattern. This aesthetic effect can be somewhat challenging because hair grows in a clockwise or counterclockwise whorl at the crown.
Your hair transplant doctor will move numerous follicles from donor areas to crowns. As such, your procedure will take some time. However, most patients are pleased with their results, finding their hair regrowth natural-looking and long-lasting.
Pre-procedure Preparations for a Crown Hair Transplant
Preparation includes an in-depth consultation with your aesthetic doctor. They will go over your medical history, examine your scalp, and discuss the results you wish to achieve. If you agree upon a crown procedure, he will outline these preparations for the days leading up to your transplant:
Stay well-hydrated.
Continue to take your prescription medications.
Avoid vitamin E, aspirin, alcohol, and caffeine.
Do not smoke.
Your surgeon will send you for additional blood tests as necessary, but for most patients, medical clearance for a hair transplant is relatively simple.
Finally, reserve the entire day for your crown transplant. You'll return home afterward to rest, but you likely can return to work and other regular activities the next day.
Post-procedure Preparations
While an FUE crown hair transplant involves slight bleeding, you can expect some scalp soreness and redness for a few days. Avoid gym workouts and heavy lifting for a week, and watch for signs of swelling, oozing of discharge, or excessive bleeding. Though rare, these problems indicate infection, but if they occur, you'll need to contact your doctor immediately for advice.
Finally, enjoy your renewed, fuller head of hair. Dr. Scott Darling has performed scores of these crown transplant procedures, and people are pleased with the results.
And, remember, as you age, your hair loss needs can change. So, be sure to check in with us from time to time for an updated evaluation of your hair and scalp.
Dr. Scott Darling, Your Hair Replacement Surgeon in Liberty, MO
If you have hair loss you wish to correct in the safest, healthiest, most natural-looking way possible, talk to the experts at Darling Hair Restoration. You'll get the details you need to understand your options.
Phone our office team at (816) 792-2400, or request your consultation with Dr. Darling online. We have locations in Liberty, MO, and in Urbandale, IA. We look forward to speaking with you soon by booking an appointment with us.
https://darlinghairrestoration.com/wp-content/uploads/2022/09/istockphoto-664916468-612x612-1.jpg
408
612
Dr. Darling
https://darlinghairrestoration.com/wp-content/uploads/2019/07/dhr-logo-1.png
Dr. Darling
2022-08-19 14:09:57
2022-09-20 15:39:52
Crown Hair Transplant: Pre- and Post-Procedure Preparations