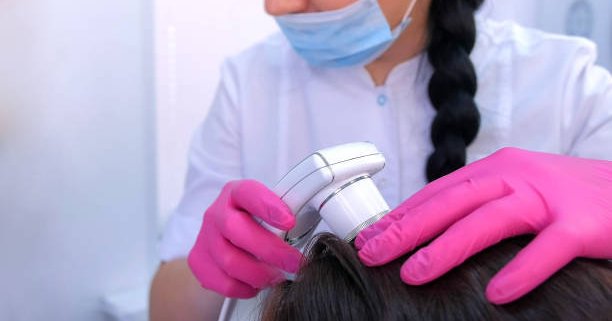 A trichologist is a trained expert in hair and scalp health and appearance. If you worry about how your hair looks, your scalp feels, or if thinning hair upsets you, a trichologist may help you.
Let's talk about the reasons to see a trichologist and where you can find the best trichologist in Liberty, MO.
What Can Go Wrong with Your Scalp and Hair
Part of the largest body organ–that is, your skin–your scalp is the highly innervated and vascularized covering for your skull. It also contains your hair follicles, the pinpoint openings with oil, and actively growing hair shafts.
Sadly, both scalp and hair suffer health problems, such as chronic dandruff, eczema, parasitic infections, and more. Also, the most noticeable cosmetic problem is hair loss, the biggest reason why people–both men and women–seek professional consultation with a trichologist.
Other reasons people consult trichologists are:
Hirituism, is excessive hair growth on parts of a woman's body other than the scalp (face, legs, back, and more)
Hair breakage
Scalp psoriasis (scaliness)
Thinned or absent eyelashes and/or eyebrows
What a Trichologist Will Do for You
To analyze the reasons for your hair or scalp issues, the hair loss doctor in Kansas City, MO, will ask you about your family history, particularly regarding thinning hair and baldness, as there is a vital hereditary component to these problems. In other words, genetics may be behind your thinning hair if you have a sibling, parent, or other close relatives with hair loss.
You and your trichologist will review your medical history, diet, and medications. The hair doctor in Kansas City, MO, will inspect your scalp, looking for how easily the hair comes out, areas of inflammation and scaliness, and more. You may discuss how you care for your hair, including styling methods, blow dryers, coloring techniques and products, and more.
Then the hair loss doctor can propose solutions appropriate to your aesthetic goals and medical status. Recommendations can include simple things you can do at home. For instance, to maintain healthy hair, you should:
Refrain from smoking
Stay well-hydrated
Avoid excessive sun exposure
Use moisture-retaining shampoos and conditioners
Consume a diet high in low-fat proteins
You may receive advice about vitamins and supplements which support thick, healthy hair and nail growth.
Also, if you need more advanced intervention, your hair restoration physician may discuss state-of-the-art medications or even hair transplant options.
Get Back Your Self-confidence
We've given you many reasons to see a trichologist or hair restoration expert. However, perhaps the most important reason is getting your self-confidence back.
Trichologist Near Me
If you are looking for a hair restoration expert, trust Dr. Scott Darling, a board-certified physician in venous and lymphatic medicine. Dr. Darling takes a special interest in trichology and offers a wide range of options, including FUE, follicular unit extraction and PRP therapy, and platelet-rich plasma injections, which utilize your blood's own healing and growth factors. So, let Dr. Scott Darling and his team evaluate your needs and propose safe and effective solutions.
We look forward to seeing you at one of our two locations: Urbandale, IA, or Liberty, MO. You can sit down with Dr. Darling and explore the reasons for your hair and scalp concerns and learn how he can help.
Phone us today at (816) 792-3400, or request your visit by filling in our online appointment form.
https://darlinghairrestoration.com/wp-content/uploads/2022/09/istockphoto-1404924882-612x612-1.jpg
408
612
Dr. Darling
https://darlinghairrestoration.com/wp-content/uploads/2019/07/dhr-logo-1.png
Dr. Darling
2022-08-26 15:41:33
2022-09-20 18:34:18
Reasons to See a Trichologist